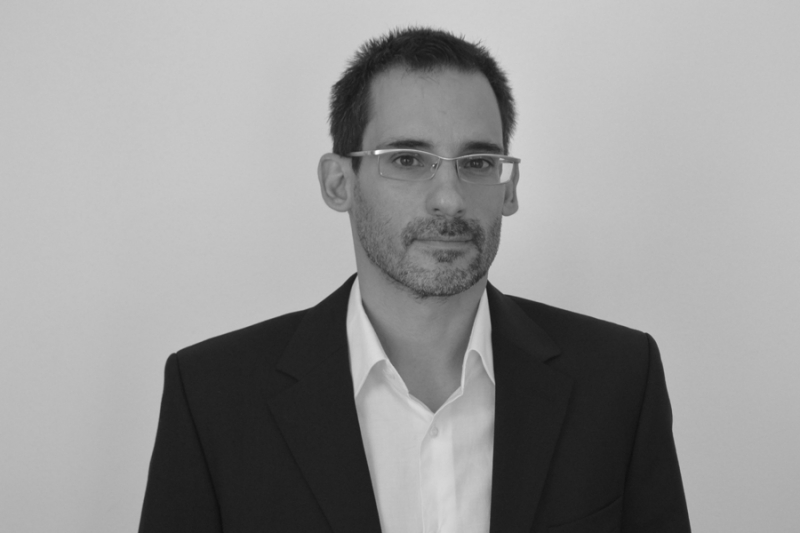 Architect and theorist.
Architecture diploma (NTUA, Athens), Masters in Philosophy: DEA en philosophie et culture, ULB (Bruxelles), Phd in philosophy with the thesis: Le concept "répétition du possible": Heidegger, Kierkegaard, Nietzsche, ULB (Bruxelles).
Scholarships: IKY, National scholarship foundation (undergraduate), Michelis Foundation (DEA), Onassis Foundation (PhD).
He has participated in conferences and round tables in Greece and abroad.
Participations in architectural exhibitions in Greece: Biennale of young architects (EIA): 3, 4, 5, 6, 7, 8; PanHellenic Exhibition of architectural work (Patras):
4, 6, 7, 8; Architectural Triennale (KAM) Chania: 4, 5; Panorama of Greek Architecture (DOMES): 2010, 2011, 2013; Imagine the city: Aegina 2014, etc.
Prizes in PanHellenic architectural competitions: Town hall of Agia Paraskevi: first place, Town hall of Ioannina: second place, Lighthouse in Volos: second place; Prizes for built work: Domes 2011: first place; Domes 2013: first place; Architectural prizes (EIA) 2013: finalist; for unbuilt projects: Domes 2010: third place etc.
Publications: Blueprint, Metalocus, Architecture in Greece, DOMES, Architectones, EK magazine, Apartments etc.; Internet magazines: Archdaily, Dezeen, Architizer, Design world, etc.
He has taught design and theory at the School of Architecture of the University of Thessaly (2005-2011)
His practice is based in Athens.