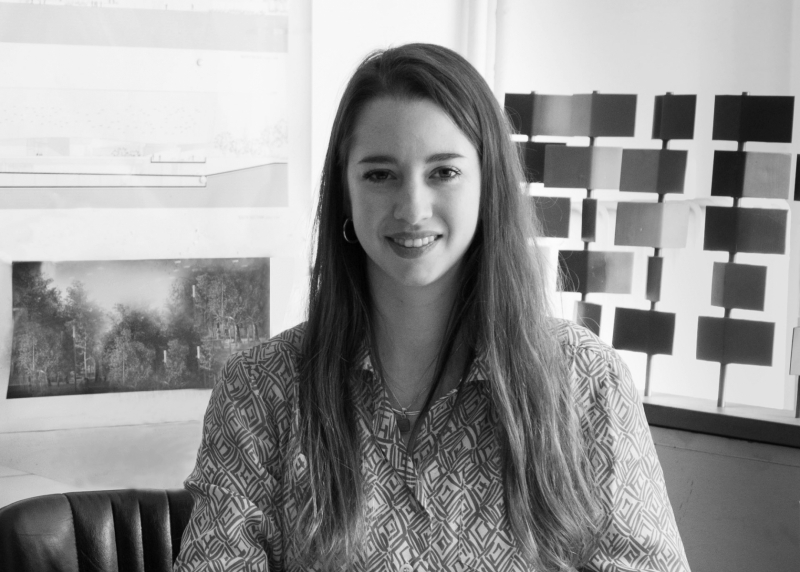 Margarita Zakynthinou Xanthi studied in the School of Architecture NTUA (2011-2018) as well as in ENSA Paris - La Villette (2016).
In 2022, she completed the Post Graduate Program "Architectural Design – Space – Culture" in the School of Architecture NTUA, gaining scholarships from Leventis Foundation, Lilian Voudouri Foundation and Foundation for Education and European Culture. Research thesis: "Lycabettus engraved. Design at the interface of the natural and the anthropogenic landscape".
Her research interests include the urban space, the public building and the relationship with social and cultural environments. A special topic of research is the common ground between the city and natural topography. Participation in the research program "Crowdsourcing in Architectural Education: Participatory urban landscape mapping application for university students", 2022.
Adjunct teaching in the course of Architectural Design, School of Architecture N.T.U.A. (2019-2021). Lectures in the School of Architecture A.U.T.H and in the Department of Architecture University of Thessaly, concerning design issues of the museum space.
Since 2015, she has been collaborating with xza-architects in international architectural competitions, and since 2018 she has been a central member of the office. Her architectural work has been distinguished and published in the international electronic and printed press.
Distinctions of undergraduate diploma thesis: A' Prize "Mediterranean Mimar Sinan Prize 2018". Representation of NTUA and distinction in the 28 shortlisted projects in the "Young Talent Architecture Awards 2018 Fundació Mies van der Rohe". Exhibition in the Kültür Ve Sanat Merkezi, Istanbul and at the Venice Biennale, 2018. Co-organization of the exhibition with the Historical Archive of the National Bank of Greece entitled "Bridging the past with the future. The Corinth Canal", exhibition of the diploma thesis and the historical archives of the National Bank, 2018.
Distinctions in architectural competitions: Urban Sign (2nd Prize, 2015), Medical School University of Cyprus (3rd Prize, 2015), Naxos House Project (1 of the 3 equal prizes, 2016), New Cyprus Museum (1st prize, 2017), Cancer Institute Research Institute Cyprus (2nd Prize, 2018), New Headquarters of EYDAP (1st prize, 2022).