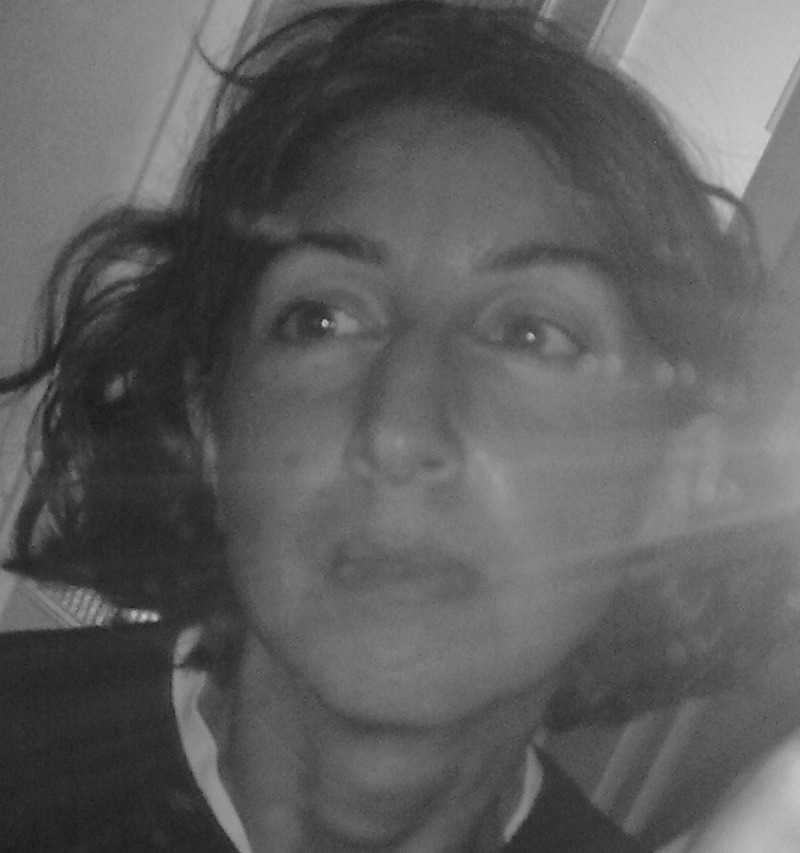 Kali Tzortzi is Assistant Professor in Museology in the Department of Architecture, in the University of Patras. She is also the module leader of 'Architectural Design of Museum Space and Museography' in the MSc 'Museum Studies', in the University of Athens.
From 2007 (2013 in full time post) to November 2020 she taught in the Department of Cultural Heritage Management and New Technologies in the University of Patras. In parallel, from 2011 to 2016 she was a lecturer in the MSc 'Cultural Organizations Management', in the Hellenic Open University, and specifically in the module 'Aspects of Cultural Phenomena', of which she was also Assistant Coordinator from 2014 to 2016.
Her research interests are in the history and theory of museums and museum design, the relations of architecture and museology, the spatial design of museums, with emphasis on innovative cases, the functioning and use of museum space, the behaviour and experience of visitors, the display as a communication medium, museum interpretation, new technologies in museums, museums in their urban context, human remains as museum exhibits, current issues of museum policy and design.
Her research reflects the interdisciplinary nature of her educational background, with a first degree in history and archaeology from the University of Athens, two masters degrees, in classical archaeology from the University of Thessaloniki, and in museology from the Ėcole du Louvre in Paris, and a PhD from The Bartlett, University College London, with the title 'The interaction between building layout and exhibition layout in museums'.
Her theoretical study of museums has been complemented by practical knowledge and experience acquired through her work in the Hellenic Ministry of Culture, initially (from 1995) as a member of the Scientific Working Group of the Committee for the Conservation of the temple of Apollo Epikourios in Bassae, in the field of management, development and interpretation of archeological sites and monuments; then (from 2009) as a member of the museological team of the Department of Museums, Exhibitions and Educational Programmes, carrying out and evaluating museological studies, including designing digital applications as interpretative media.
She has published extensively across languages and disciplines. Her publications include contributions to: 'A Companion to Museum Studies' (Blackwell-Willey, 2006), 'Major Works: Museum Studies' (Routledge, 2019), 'Νew Museums: Intentions, Expectations, Challenges' (Hirmer Verlag, 2017), 'Interni inclusivi: spazi della socialità nell'età del nomadismo globale' (Maggioli Editore, 2017), Museum Management and Curatorship (2014, 2017), Collections: A Journal for Museum and Archives Professionals (2021), Interiors: Design, Architecture, Culture (2016), Journal of Space Syntax (2011, 2016), City, Culture and Society (2015), Architectural Research Quarterly (2004, 2009), ICOM News (2015), DigitCult (2016), La Lettre de l' OCIM (2017), UMAC Journal (2018), ICOM News (2015).
book 'Museum Space: Where Architecture Meets Museology' (published in 2013 in Greek, by the Piraeus Bank Group Cultural Foundation, and in 2015 in English, by Routledge in a revised and augmented edition) sets out a methodology and theoretical framework for the study of museums.
Her research has been presented in invited papers, lectures and university courses, in Greece and internationally, and has also found application in studies of real museums through her work as a scientific consultant on spatial design and functionning in museums, and on the design, coordination and curation of exhibitions.
She is Principal Investigator on the three-year research project 'Understanding Museum Architecture for Digital Experiences' (MUSEE), supported by the Hellenic Foundation for Research and Innovation  (H.F.R.I.) under the '2nd Call for H.F.R.I. Research Projects to support Faculty Members and Researchers'. Host Institution: University of Patras, 2022-2025.
Since October 2019, she is an Alternate Member of the Council of Museums, Hellenic Minsitry of Culture.