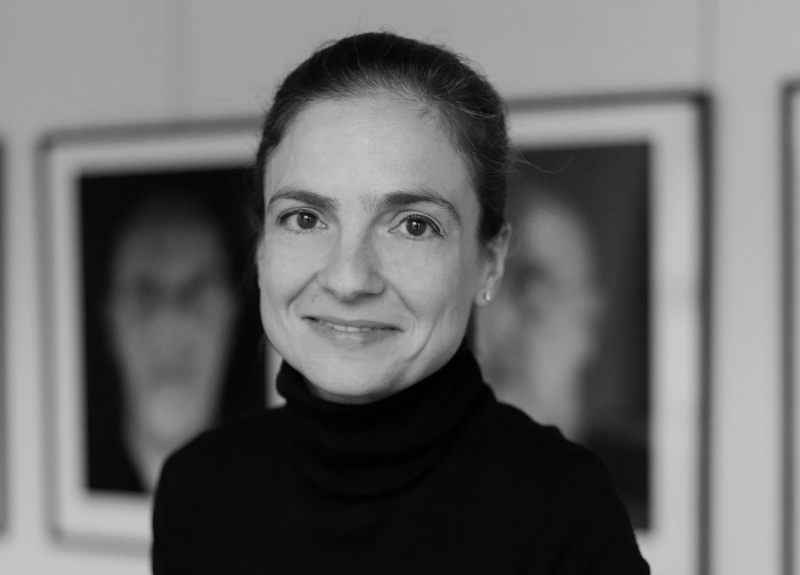 Demetra is Professor of Architectural Design at the Department of Architecture, University of Patras where she teaches and coordinates studios, courses and design research. Demetra leads DoAUP's international collaborations with the University of Toronto (2022 -), the University of Napoli Federico II and the University of Bologna (2022 -) and joint design research, studios and workshops with the University of Geneva (2021 and 2023), the Universities of Napoli and Bologna (2022-2023), the University of Toronto (2009, 2019, 2022), the Technical University of Vienna (2016-2017) and the Rhode Island School of Design (2014-2015). In 2015-2016 she was a visiting scholar at Harvard Graduate School of Design.
With a cross-scalar, multimedia approach to design and research her interests lie at the intersection of the study of building and the city, architecture and landscape. She is the initiator and leader of the on-going design researches Retrieving Athens and Coastal Domains which aim to systematically record and assess the dichotomous phenomena of transformations across urban and coastal territories and to envision cohesive strategies for the design and management of a more sustainable Mediterranean tomorrow.
Demetra is partner at buerger katsota architects which she founded in 2005 with Stephan Buerger. The practice has been successfully engaged with a variety of architectural and urban design projects as well as academic and editorial research. buerger katsota architects have received international attention through awards and prizes, including the Best Architects 20 Residential Single-Family Award and the Bigsee Architecture Award 2019 for 'Houses A·2' (2019), the European Union Prize for Contemporary Architecture Mies Van der Rohe Award nominations for the 'Six Thresholds Playground' and the 'PXAthens' network of prototypical communal spaces for play in Athens (2015) and 'House A + B' (2013). The projects 'House E' and 'Patras Student Studios' are recipients of the Hellenic Institute's Architecture's Award (honourary commendation 2022 and 2013 respectively) and the Union of Greek Architects' Architecture Abroad Award for 'House S' (2010). The practice's work has been widely published in Wallpaper, Bauwelt, Guardian, Architecture in Greece, ΔΟΜΕΣ among other media and exhibited in institutions including the Benaki Museum, the Boston Museum of Science, the Harvard Graduate School of Design, the Architekturzentrum Wien, the Venice Architecture Biennales.
As editor of ΔΟΜΕΣ International Review of Architecture, Demetra edited 59 issues, 2 Greek Architecture Yearbooks, curated 5 exhibitions and organised 3 european architectural competitions and their respective publications. In 2009 she founded the ΔΟΜΕΣ Architecture Awards.
Demetra received her Diploma of Architecture from the Architectural Association (AADipl, 1996) and a Master of Architecture from Harvard University, Graduate School of Design (MΑrch, 2001).